We help you find the right
products
for your
projects.
We help you find the right
Unbiased product library built for architects, designers & contractors
The Endless Search is Over
Acelab democratizes access to completely unbiased building products' data so you research, compare and select from thousands of options, and make informed decisions
420
brands on our sites
Interact with their sales reps, browse their catalogs and download resources directly through our library
7,033
products in our library
Search using robust filters and compare them apples-to-apples, with our proprietary database structures
2,285,725
possible custom configurations
Save your customizations to collections and share them with others on the project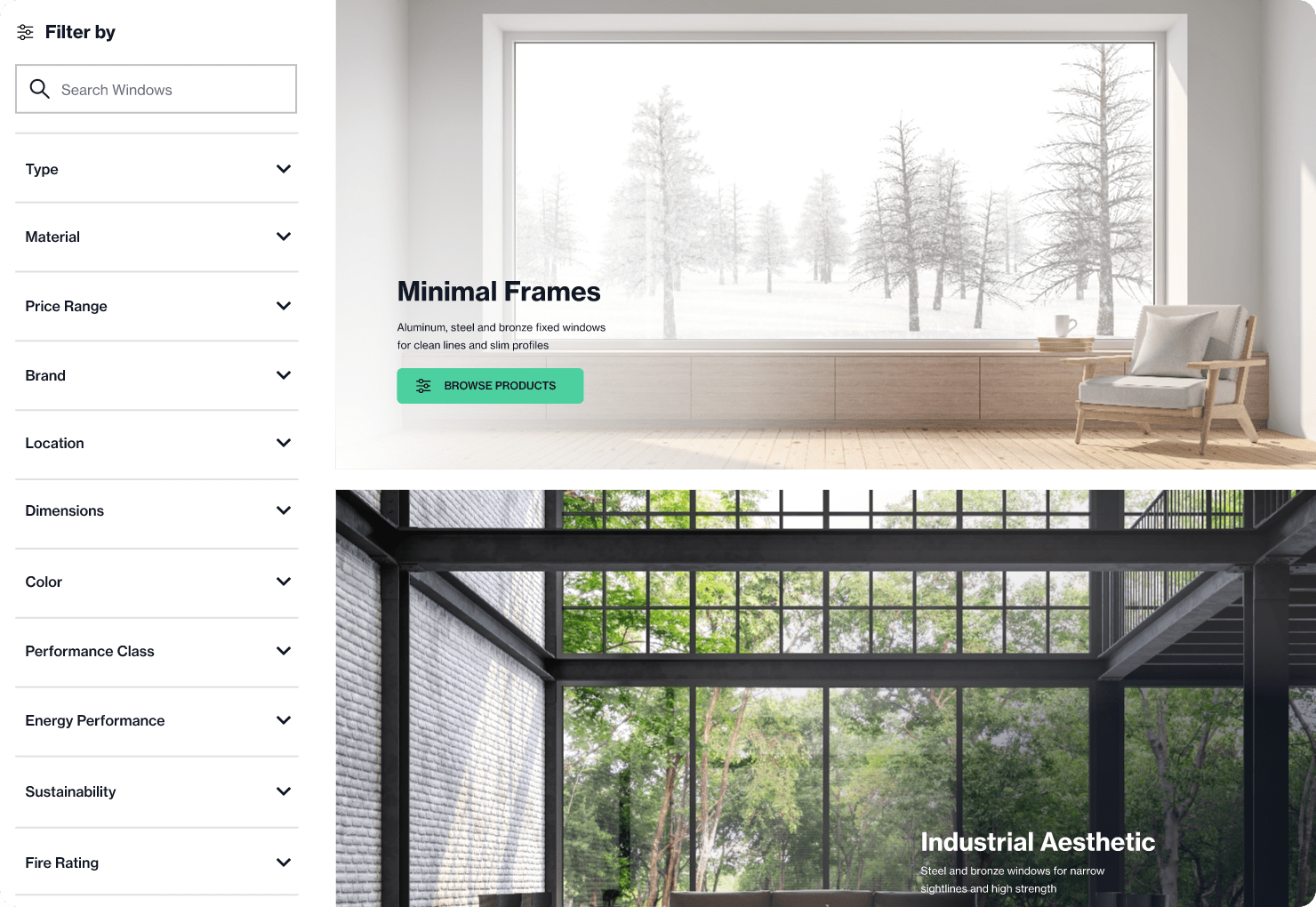 Find products for every design intent
Acelab aggregates and organizes specification data for thousands of products, so you don't have to. And you can easily tailor your search using performance, geography, cost and sustainability filters.
Compare products apples-to-apples, every time
Whether you are figuring out the Basis of Design or finding product substitutions, Acelab's automated product comparison tables can help cut down hours of manual work to a few minutes, instantly.
Connect with Reps (when you want to)
As a design professional, you can reach out to sales reps directly through Acelab to request price quotes, lead times, certifications, samples and more. We never share your work email or phone number with them, so you don't receive unnecessary spam.
Built to streamline your workflow
Search

for Products

Filter your search through the world's most comprehensive and detailed building products database
Save

to Collections

Save, organize & add notes to products to build your own custom libraries for projects.
Compare

Results

Compare products at a glance and see how they differ over 60 data fields.
Share

Your Selections

Send clients and colleagues links to your collections so everyone is on the same page.
Connect

to a Real Person

Connect directly to a local rep to get a quote, lead times, and any other information you might need.
Configure

Products

Create & save custom configurations of products to facilitate conversations with reps & generate specs.
Trusted by top Architecture firms— Big and Small.