All of our information is sourced from manufacturer data.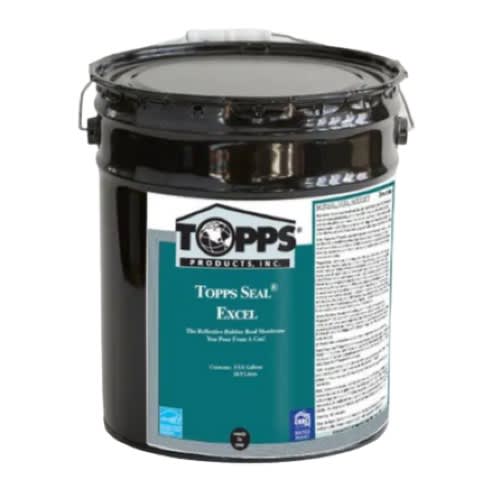 Topps Products Inc.
Topps Seal Excel
One-Click Request
Acelab will find & contact reps to deliver answers to your inbox.
Overview
Fluid Applied Membrane
Proprietary Material
Sloped Ceiling, Waterproofing
Concrete Surfaces, Unfinished Floor
Product Description
Topps Seal® Excel represents the ultimate ENERGY STAR®, high-performance protective maintenance roof coating. It utilizes Topps' exclusive 100% synthetic thermoplastic technology and environmental barrier.
Manufacturer Design Notes
It is excellent weather, pollution, and mold resistance. It adds waterproofing with near-zero permeation, repels all water, and won't wick or transmit moisture.
Performance Data
Air Permeance
Rate of airflow through the barrier per square foot at a specified pressure difference
Roll Tensile Strength
Weight needed to break the roll, per inch of width
Water Vapor Transmission
An imperial perm is defined as 1 grain of water vapor per hour, per square foot, per inch of mercury
Minimum Temperature Rating
The lowest temperature that the product has been confirmed to still function at.
Film Tensile Strength
Pressure required to break the film