All of our information is sourced from manufacturer data.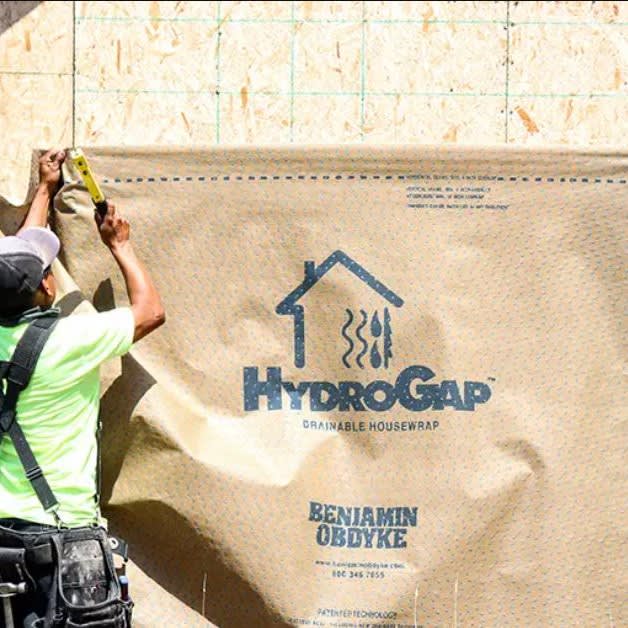 Benjamin Obdyke, Inc.
HydroGap Drainable Housewrap
One-Click Request
Acelab will find & contact reps to deliver answers to your inbox.
Overview
Mechanically Attached Membrane
Polymer
Sloped Ceiling
Unfinished Floor
Product Description
HydroGap® Drainable Housewrap is the best performing drainable house wrap on the market. This product allows construction professionals to Build Better™ by effectively eliminating excess moisture, thereby preventing mold and rot damaging effects. Its patent-pending one-millimeter spacers allow at least 100X more bulk water to drain from a wall than standard house wraps.
Width
Standard Sizes: 5' 0", 9' 0", 10' 0"
Height
Standard Sizes: 8' 4"
Thickness
Standard Sizes: 0"
Performance Data
Roll Tensile Strength
Weight needed to break the roll, per inch of width
Water Vapor Transmission
An imperial perm is defined as 1 grain of water vapor per hour, per square foot, per inch of mercury
Film Tensile Strength
Pressure required to break the film
Air Permeance
Rate of airflow through the barrier per square foot at a specified pressure difference
cfm /ft^2 @ 1.57 psf
0.00161