All of our information is sourced from manufacturer data.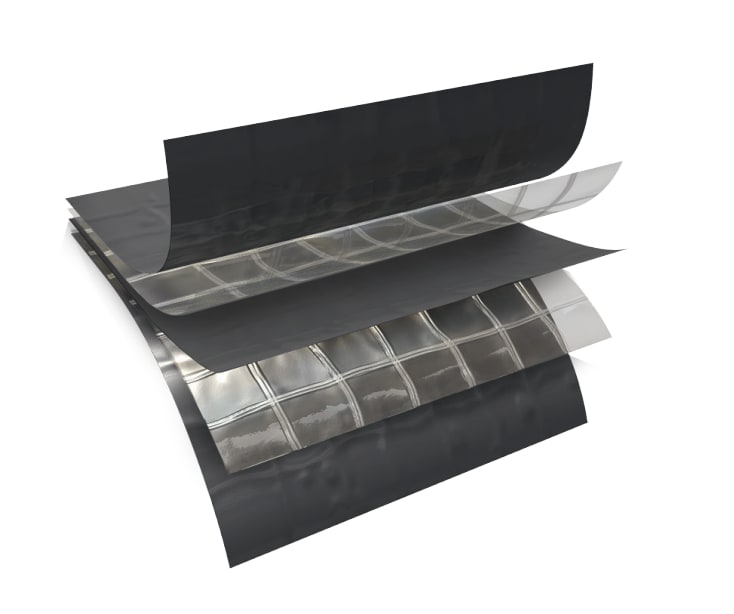 Reef Industries, Inc.
Griffolyn Type-85
One-Click Request
Acelab will find & contact reps to deliver answers to your inbox.
Overview
Vapor Retarder (Class I)
Mechanically Attached
Polymer
Ceiling, Sloped Roof, Wall
Concrete, Masonry
Product Description
Griffolyn roof vapor retarder and barrier system withstands extreme temperatures and is highly resistant to punctures and tears. Griffolyn Type-85 is a 5-ply laminate combining three layers of high density polyethylene and two high-strength cord grids.
Width
Standard Sizes: 4' 0", 4' 4", 4' 8", 5' 0", 5' 4", 5' 8", 6' 0"
Height
Standard Sizes: 8' 4"
Manufacturer Design Notes
It is specifically engineered to provide high strength and durability in a lightweight material.
Performance Data
Air Permeance
Rate of airflow through the barrier per square foot at a specified pressure difference
Roll Tensile Strength
Weight needed to break the roll, per inch of width
Water Vapor Transmission
An imperial perm is defined as 1 grain of water vapor per hour, per square foot, per inch of mercury
Minimum Temperature Rating
The lowest temperature that the product has been confirmed to still function at.
Reef Industries, Inc.
9209 Almeda Genoa Road Houston 77075
800 231-6074