All of our information is sourced from manufacturer data.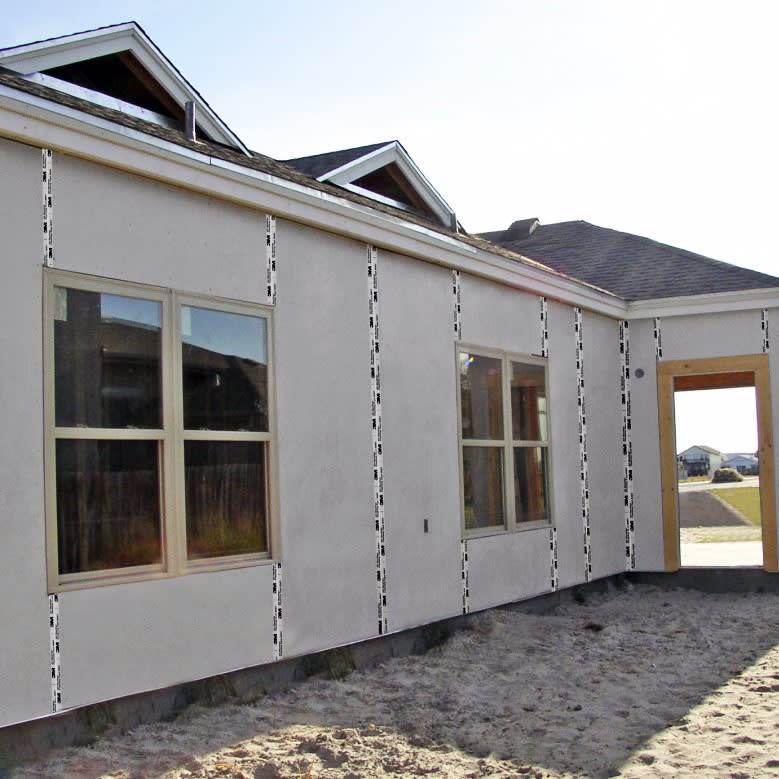 Composite Panel Building Systems
C-SIS sheathing
One-Click Request
Acelab will find & contact reps to deliver answers to your inbox.
Overview
Integral Sheathing With Factory Applied Membranes And Insulation
Polymer
Air Barrier, Sloped Ceiling, WRB (Weather/Water Resistant Barrier)
Unfinished Floor
Product Description
As a premier, multi-tasking insulated sheathing, C-SIS products provide not only an improved method for braced wall construction but also offer a number of construction and energy advantage.
Width
Standard Sizes: 3' 11-7/8"
Height
Standard Sizes: 8-1/16", 9-1/16", 10-1/16"
Thickness
Standard Sizes: 1-1/8"
Performance Data
Air Permeance
Rate of airflow through the barrier per square foot at a specified pressure difference
Roll Tensile Strength
Weight needed to break the roll, per inch of width
Water Vapor Transmission
An imperial perm is defined as 1 grain of water vapor per hour, per square foot, per inch of mercury
R-Value
Measure of the thermal resistance of the product, imperial units.
Film Tensile Strength
Pressure required to break the film