All of our information is sourced from manufacturer data.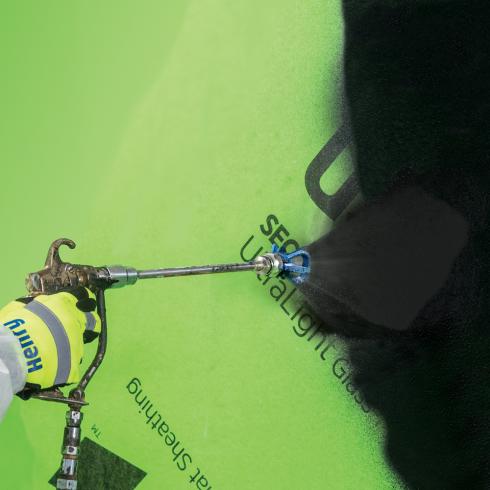 Henry Company
Air-Bloc All Weather STPE
One-Click Request
Acelab will find & contact reps to deliver answers to your inbox.
Overview
Fluid Applied Membrane
Mineral
Air Barrier, Sloped Ceiling
Concrete Surfaces, Masonry Surfaces, Unfinished Floor
Product Description
Henry® Air-Bloc All-Weather STPE is a low VOC, UV, and fire-resistant fluid-applied, elastomeric membrane designed to provide a vapor-permeable, water-resistive air barrier when applied to above-grade wall assemblies.
Thickness
Standard Sizes: 0"
Manufacturer Design Notes
Excellent adhesion to most substrates; can be applied to damp surfaces. Acceptable substrates are exterior-grade gypsum sheathing, plywood, OSB, precast or cast-in-place concrete, primed steel, aluminum mill finish, anodized aluminum, and galvanized metal.
Performance Data
Product Weight Per Area
Roll Tensile Strength
Weight needed to break the roll, per inch of width
Water Vapor Transmission
An imperial perm is defined as 1 grain of water vapor per hour, per square foot, per inch of mercury
Minimum Temperature Rating
The lowest temperature that the product has been confirmed to still function at.
Minimum Application Temperature
Minimum temperature that the product can be applied or installed
Film Tensile Strength
Pressure required to break the film
Air Permeance
Rate of airflow through the barrier per square foot at a specified pressure difference
cfm /ft^2 @ 1.57 psf
0.001