All of our information is sourced from manufacturer data.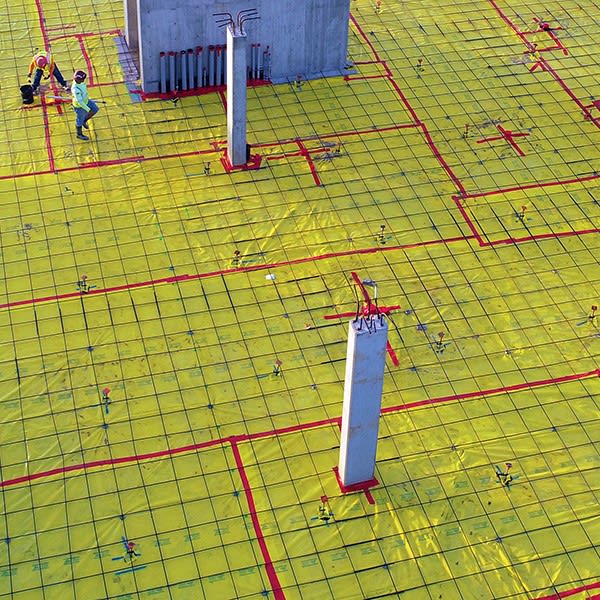 Stego Industries
Wrap Vapor Barrier (20 mil)
One-Click Request
Acelab will find & contact reps to deliver answers to your inbox.
Overview
Vapor Retarder (Class I)
Mechanically Attached
Polymer
Ceiling, Sloped Roof, Wall
Concrete
Product Description
Stego Wrap 20-Mil Vapor Barrier is used as an under-slab vapor barrier. This Vapor Barrier is developed from the same proprietary blend of prime virgin resins and additives as the popular Stego Wrap 15-Mil barrier, and provides additional protection for crucial projects.
Width
Standard Sizes: 14' 0"
Height
Standard Sizes: 8' 9"
Thickness
Standard Sizes: 0"
Performance Data
Air Permeance
Rate of airflow through the barrier per square foot at a specified pressure difference
Water Vapor Transmission
An imperial perm is defined as 1 grain of water vapor per hour, per square foot, per inch of mercury
Roll Tensile Strength
Weight needed to break the roll, per inch of width
Stego Industries
216 Avenida Fabricante Ste #101 San Clemente 92672
1-877-464-7834