All of our information is sourced from manufacturer data.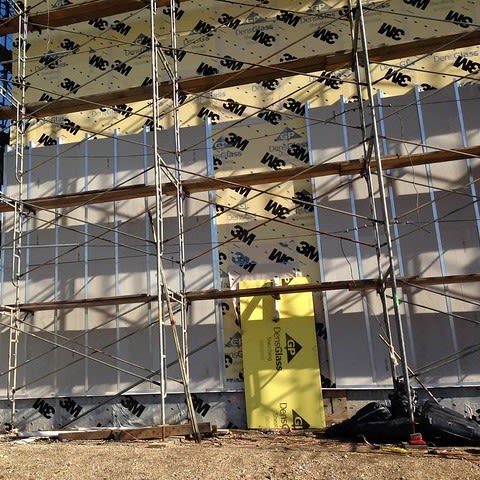 Hunter Panels
Hunter Xci CG and CG (Class A)
One-Click Request
Acelab will find & contact reps to deliver answers to your inbox.
Overview
Board Insulation
Foam Board
Polyisocyanurate
Sloped Ceiling
Behind Masonry or Concrete Wall, Unfinished Floor
Product Description
Xci CG is a high-thermal rigid insulation panel composed of a closed-cell polyisocyanurate foam core manufactured online to premium performance coated glass facers on both sides. It is designed for use in commercial wall applications to provide continuous insulation within the building envelope. It has superior fire performance, durability, dimensional stability, and resistance to mold growth.
Width
Standard Sizes: 4' 0"
Height
Standard Sizes: 8' 0"
Thickness
Standard Sizes: 1", 1-1/2", 1-3/4", 2", 2-1/2", 3", 3-1/2", 4"
Manufacturer Design Notes
Can be applied to the exterior or interior of exterior walls, when separated from the interior by a 15-minute thermal barrier. Xci CG is not a structural sheathing; exterior cladding must be attached through to the framing.
Performance Data
R-Value Per Inch
Measure of the thermal resistance of the product per inch of thickness, imperial units.
NRC Value
The Noise Reduction Coefficient values of this product
Fire Resistance
Amount of time the product can withstand fire
Product Weight Per Area
Varies if the product comes in multiple thicknesses.
Water Vapor Transmission
An imperial perm is defined as 1 grain of water vapor per hour, per square foot, per inch of mercury
Flame Spread
As defined by the ASTM E84 testing standard
Linear Shrinkage
The percent that a product shrinks, usually in response to heat.
Smoke Development
As defined by the ASTM E84 testing standard
Minimum Recycled
The minimum amount of the product's input materials that come from recycled sources
R-Value
Measure of the thermal resistance of the product, imperial units.
°F·ft^2·h / BTU
6, 9, 10, 12.1, 15.3, 18.5, 21.7, 25