All of our information is sourced from manufacturer data.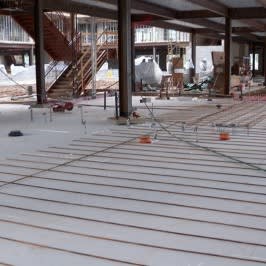 Atlas Molded Product
ThermalStar Insulation Board 15 (Below Grade)
One-Click Request
Acelab will find & contact reps to deliver answers to your inbox.
Overview
Integral Sheathing With Factory Applied Membranes And Insulation
Polymer
Sloped Ceiling
Concrete Surfaces, Exterior Subterranean Floor, Exterior Subterranean Wall, Masonry Surfaces, Unfinished Floor
Product Description
With up to 20% of a building's total heat loss occurring at the perimeter and slab of the foundation, below grade insulation is a vital component of a building's envelope to achieve energy efficiency. ThermalStar Insulation Board is an architectural grade rigid insulation with a variety of R-values and high compressive strengths to support all your high load applications.
Width
Standard Sizes: 4' 0"
Height
Standard Sizes: 8"
Thickness
Standard Sizes: 0-1/2", 0-3/4", 1", 1-3/16", 1-5/16", 1-1/2", 2", 2-3/16", 2-5/16", 2-3/8", 2-1/2", 2-9/16", 3", 3-9/16", 4"
Manufacturer Design Notes
ThermalStar Insulation Board has minimal long-term moisture retention with the ability to dry quickly, which is critical to having effective insulation below grade.
Performance Data
Air Permeance
Rate of airflow through the barrier per square foot at a specified pressure difference
Roll Tensile Strength
Weight needed to break the roll, per inch of width
Water Vapor Transmission
An imperial perm is defined as 1 grain of water vapor per hour, per square foot, per inch of mercury
R-Value
Measure of the thermal resistance of the product, imperial units.