All of our information is sourced from manufacturer data.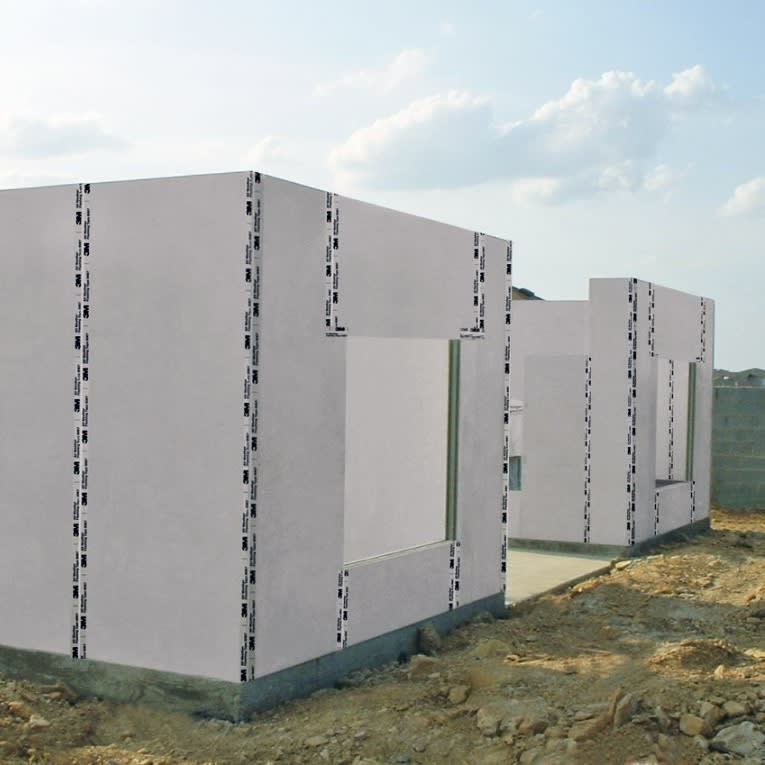 Composite Panel Building Systems
C-SIP Wall Panel
One-Click Request
Acelab will find & contact reps to deliver answers to your inbox.
Overview
Integral Sheathing With Factory Applied Membranes And Insulation
Polymer
Air Barrier, Sloped Ceiling, Vapor Retarder
Unfinished Floor
Product Description
CPBS' Composite Structural Insulated Panel (C-SIP) is the most advanced multi-functional building product available for homeowners and building professionals.
Width
Standard Sizes: 3' 11-3/4"
Height
Standard Sizes: 8-1/16", 9-1/16", 10-1/16"
Thickness
Standard Sizes: 4-1/2"
Performance Data
Air Permeance
Rate of airflow through the barrier per square foot at a specified pressure difference
Roll Tensile Strength
Weight needed to break the roll, per inch of width
Water Vapor Transmission
An imperial perm is defined as 1 grain of water vapor per hour, per square foot, per inch of mercury
R-Value
Measure of the thermal resistance of the product, imperial units.
Film Tensile Strength
Pressure required to break the film