All of our information is sourced from manufacturer data.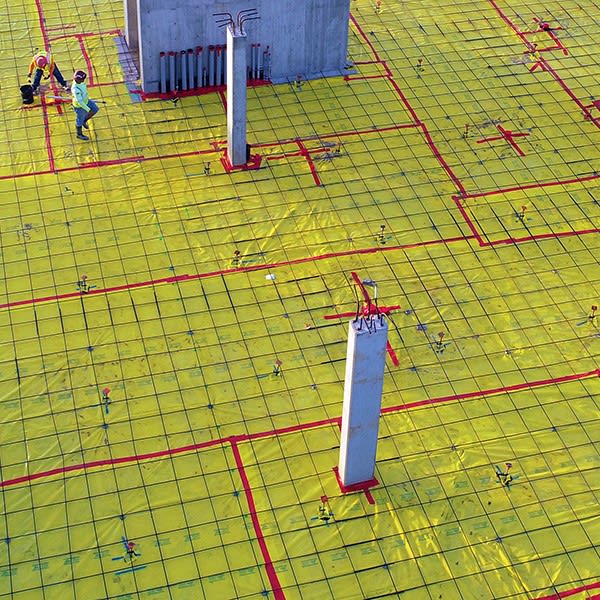 Stego Industries
Wrap Class C Vapor Retarder (10-Mil)
One-Click Request
Acelab will find & contact reps to deliver answers to your inbox.
Overview
Mechanically Attached Membrane
Polymer
Sloped Ceiling
Concrete Surfaces, Floor, Unfinished Floor
Product Description
Stego Wrap Class C 10-Mil Vapor Retarder is manufactured with a specific, advanced blend of premier polyolefin resins and additives to provide outstanding performance.
Width
Standard Sizes: 14' 0"
Height
Standard Sizes: 17' 6"
Thickness
Standard Sizes: 0"
Manufacturer Design Notes
This Class C Vapor Retarder is commonly utilized under below-grade interior slabs to reduce the amount of moisture vapor migrating from the ground into the building's concrete slab.
Performance Data
Air Permeance
Rate of airflow through the barrier per square foot at a specified pressure difference
Water Vapor Transmission
An imperial perm is defined as 1 grain of water vapor per hour, per square foot, per inch of mercury
Roll Tensile Strength
Weight needed to break the roll, per inch of width