Johns Manville Roofing Systems
Thermal Protection
Subdivisions offered by manufacturer
West
USA, Canada
Commercial, Institutional, Residential
Product applications offered by manufacturer
We manufacture premium-quality insulation, commercial roofing and fibers and nonwovens for commercial, industrial and residential applications.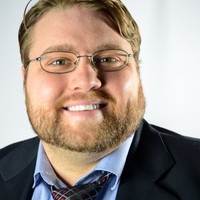 Matthew Janks
Territory Sales Manage
Customer Service
In addition to delivering well-­made, reliable products, we are here to provide exceptional customer service and technical assistance to help ensure that your jobs are done right — from start to finish.
Innovation
Innovation fuels us like nothing else. It's why today Johns Manville remains the world leader in delivering the building material solutions you require. Whether patenting exciting new technologies or developing tailor-made solutions, each new innovation begins with a keen understanding of the market's needs, concerns and challenges.
Sustainability
At JM, we are passionate about our ability to succeed in making the company more sustainable. We know that by doing good, we will do well. That is why we've embraced sustainability, working to define what it means to JM and how it benefits our stakeholders.