All of our information is sourced from manufacturer data.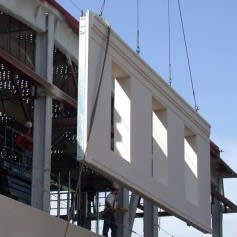 Atlas Molded Product
ThermalStar Insulation Board GPS
One-Click Request
Acelab will find & contact reps to deliver answers to your inbox.
Overview
Integral Sheathing With Factory Applied Membranes And Insulation
Polymer
Sloped Ceiling
Exterior Walls Only, Unfinished Floor
Product Description
Insulation is a vital component of a building's envelope. For building designers requiring the highest quality rigid insulation for wall applications, ThermalStar® Insulation Board GPS provides unmatched quality, with a stable long term R-value that will last the lifetime of your structure.
Width
Standard Sizes: 4' 0"
Height
Standard Sizes: 8"
Thickness
Standard Sizes: 1-1/16", 1-9/16", 2-1/8", 3-3/16", 4-1/4"
Performance Data
Air Permeance
Rate of airflow through the barrier per square foot at a specified pressure difference
Roll Tensile Strength
Weight needed to break the roll, per inch of width
Water Vapor Transmission
An imperial perm is defined as 1 grain of water vapor per hour, per square foot, per inch of mercury
perm (imperial)
2.5, 3.5, 5
R-Value
Measure of the thermal resistance of the product, imperial units.